Our

Story
Do you want to cut back on plastic but don't know where to start..??
Maybe you feel like you could be doing more to safeguard the future of the earth for your children and their children but are not sure how you can help..??
Are you fed up with the long lists of unpronounceable (and maybe dangerous) ingredients in your cleaning products and in your skincare…??
Are you ready to support small New Zealand businesses working hard for big change but just don't know where to find them or haven't got the time to look..??

We hear you loud and clear. We are on this journey too!! Navigating the rough roads of green washing and persuasive (but not always genuine) advertising is hard work!!!
Since when did doing the right thing become such a pain..??!!
We are here to make it easy for you to make 'feel good' choices. Choices that you know are healthy for your family and sustainable for the environment.
We find the brands and businesses that are striving for change and bring them all together in our online marketplace. Because we're all about transparency (no green washing here), you can see at a glance their WHY. WHY are their products better for the environment, sustainable, healthy or ethical..?? Just check out the little badges that are awarded to each of their products on the marketplace. And get to know our Vendors. Read their stories to see what's behind their businesses and connect – ask them a question using our clever messaging system.
Just like a physical market, our aim is to connect you with the businesses and products you're looking for to help you achieve your lifestyle goals. We make it easy and fun for you to explore eco businesses and products without having to do the legwork – you don't even have to leave home…!! And what better way to shop than amongst a friendly, vibrant community of people that share your values…??
So who are we…??
We are Kevin and Gillian. Founders, managers, makers of tea and everything in between at Green Elephant. We live in a beautiful spot near Tauranga here in New Zealand, with our three young children and my dog who are all born and bred kiwi's (Kevin and I are late addition imports….). We live rurally on a little lifestyle block with a bunch of sheep, some chickens and a vegetable patch that always seems to be a work in progress!!
Our journey to a more conscious, sustainable lifestyle began shortly after our children came along. It's a familiar story – everyone wants the best for their children and we are no different.
We looked around for decent skincare, clothing and cleaning products and were just amazed by the number of great kiwi businesses out there offering some pretty awesome sustainable, healthy or ethical products. But it wasn't that easy to find them. They were tucked away. They were (are) all very popular with their loyal customers and doing a roaring trade but if you didn't know where to look, you might miss them.
And so, the idea for Green Elephant was conceived. We believe in products that use resources wisely, are better for our health and are produced with thought for others. This is why everything you find on our marketplace is Sustainable, Healthy or Ethical.
You can keep track of us on Facebook and Instagram where we share news, new products, Vendors and blog posts, so pop on over and say Hi!!
Our blog is a hive of activity with information and helpful hints and tips on all sorts of topics….from organic gardening to healthy dessert recipes. If you're a bit stalled on your journey and not sure what to do next, this could be the place to start!!
And we pack lots of bite sized updates and news into our newsletter plus one lucky reader wins a $50 Green Elephant Gift Voucher every month so sign up here to be in with a chance to win.
So, welcome to the Marketplace!!! We hope you enjoy your sustainable shopping experience. Our virtual door is always open and we love to hear from you. If you have any feedback, comments, suggestions or questions then please do not hesitate to get in touch with us.
Warm regards,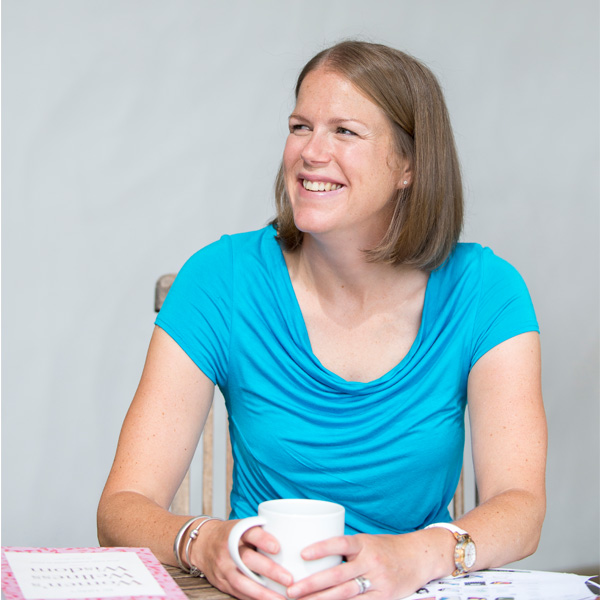 Gillian…… I love food and I love to cook!! I have a bit of a fetish for recipe books, food magazines, farmers markets and unusual or 'posh' food stores. You'll see that I share a lot of recipes and food tips on the blog and on social media – this is my happy place!! I find it super satisfying to make something from scratch instead of buying it in a packet and I love exploring new healthy food trends and ingredients.
I have a dog called Teddy who is loved by the whole family. He is a beautiful dog except when he is naughty and covers himself in dead animal. He is my daily exercise, my fresh air, my time for contemplation and the reason I vacuum 2-3 times a day.
My other passion is of course my little family. We're kind of a special unit as we are here 'on our own' with no other family on this side of the world. Children are the most amazing creatures and when they are not driving me mad, they are just the best.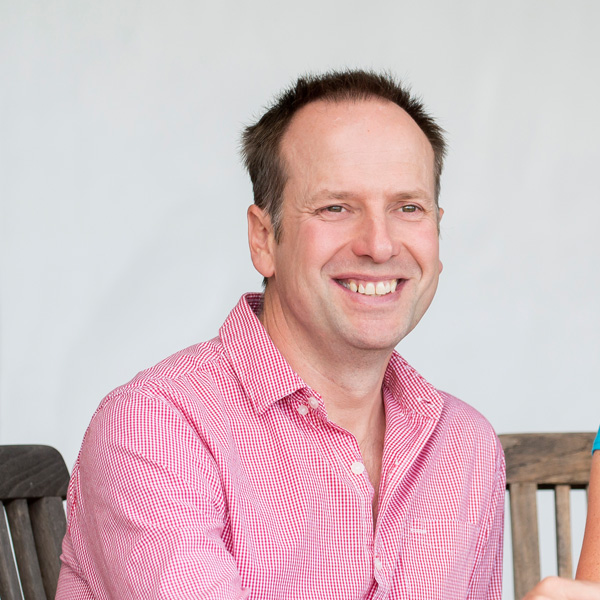 Kevin…… I'm a Chartered Accountant spending much of my working life at a desk. I'd much rather have been a thrill-seeking adventurer….if only that paid the bills!! I love being outside whether it is for fun or work and whilst I'd prefer to be at the beach or mountain biking with the kids there's always plenty to do on our 'lifestyle block'! I get great satisfaction (and exercise) looking after the animals and the land and I use organic methods wherever possible. Our veggie garden provides well but we are still learning what works best.
I hate to see waste and see the potential in things that 'might be useful one day'. Consequently my garage is in permanent need of re-organising….! Using salvaged materials and 'bits and pieces' I have lying around, I have become well known for my repair skills earning the nickname "the artful bodger". I choose to take this as a compliment! My latest project is turning an old tumble dryer into a sieving machine for the compost – it's not quite finished but I am optimistic that it will work.