About

We Love Organics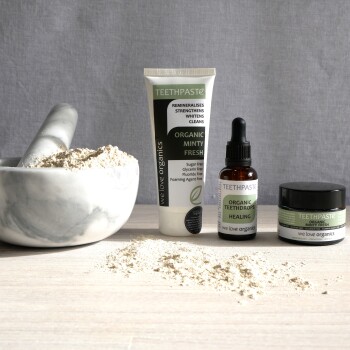 We Love Organics
We holistically formulate and handcraft truly clean, organic personal care products that really work.
Our products are individually handcrafted by us right here in NZ in small regular batches to ensure freshness and quality.
We use only quality, non-GMO, certified organic, natural, plant-derived and unadulterated earth-sourced ingredients, each of which we have intensively researched for purity, and stringently selected from reputable sources.
As holistic formulators and artisans we look at the whole picture to create organic products that are uncompromisingly clean and effective, contribute to improved personal health, and have low impact on our environment.
We Love Organics and it is our pleasure to share this love with you.