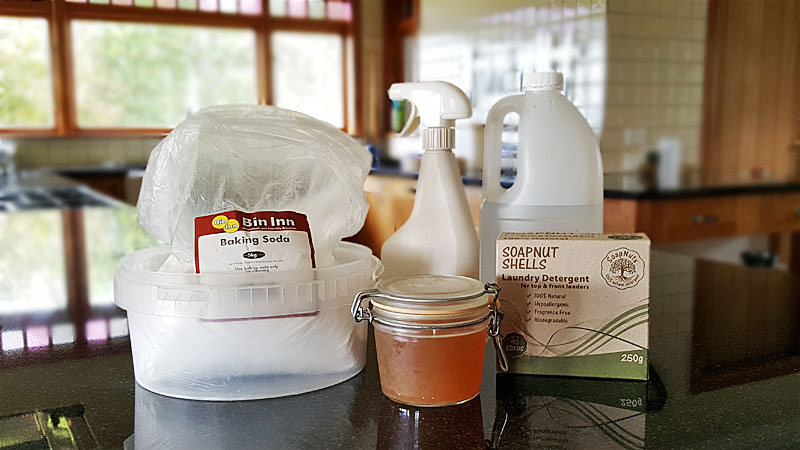 Everyone likes to live in a clean and healthy home, right..?? Of course, so we work hard to keep our homes clean and safe for our families. And when we get out our arsenal of products to give our homes a really good clean, we could be forgiven for assuming they are non-toxic cleaning products!! But maybe we should look again.
As it happens, some of the cleaning products we use to sanitise, whiten and de-grease our clothes, surfaces and dishes are actually a primary source of indoor air pollution; polluting the very air we breathe and the water that we wash away down the sink. Some of the products we use can irritate our skin or our respiratory system and worse…
If you take a look in your cleaning cupboard and read some of the labels, you might be shocked at what you discover. Some of your everyday cleaning products might display warnings like 'Irritant', 'Corrosive' or 'May give off dangerous gas if mixed with other products'.
One of my old bottles says 'May produce severe burns' and 'Attacks skin and eyes'….!! Whilst there is no legal requirement for companies to tell us what's in our cleaning products, these warnings give some indication as to the potential toxicity of the products.
'Irritant', 'Corrosive', 'May give off dangerous gas if mixed with other products', 'May produce severe burns', 'Attacks skin and eyes'….
So, what's the alternative…??
We don't want to give up cleaning (well OK…that's just not true) but if we're fed up with all the nasty chemicals and would prefer to use non toxic cleaning products that might actually work, what's on offer..??
The good news is, there are some great companies here in New Zealand giving us a choice of non toxic cleaning products for all areas of our homes. And if you're a fan of DIY and fancy mixing up your own green cleaning products, there are some easy recipes you can try for lots of those everyday cleaning jobs.
DIY Cleaning Products
If you're going down the DIY route, you'll need to get your tool kit assembled. But don't panic…the tool kit is so basic you might even have some of the components already!!
For most of the recipes we've provided you can get away with having just 3 ingredients: liquid soap (castile soap or soapnuts liquid), white vinegar and baking soda. But a few essential oils are always useful to add a nice fragrance or some disinfectant/antibacterial action.
You'll find all these ingredients plus some great 'kits' to get you started with DIY Cleaning Products over at the Wendyl's Green Goddess store.
Just three common ingredients: liquid soap, white vinegar and baking soda.
Many DIY cleaning recipes you'll find call for liquid soap, dish soap or castile soap. Any of these can be used interchangeably as they are all forms of….liquid soap!! You can buy them ready to use or you can make a super easy version of this yourself using soapnuts from the Soapnuts NZ Store.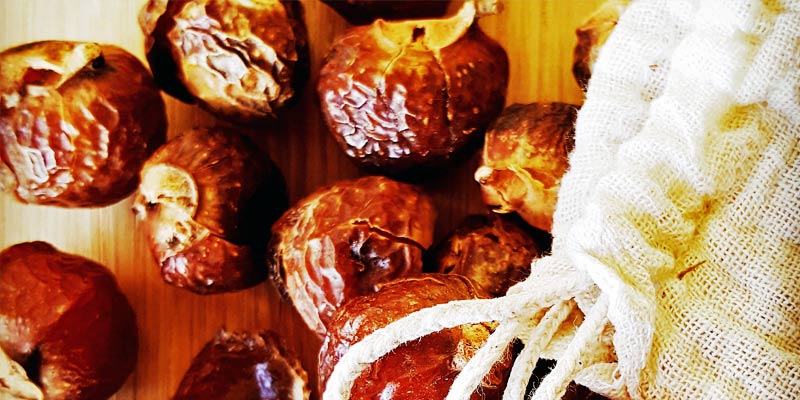 How to make Soapnuts Liquid Soap
Soapnuts are a totally natural product that have been used for hundreds of years as an effective but gentle cleaner. If you're not familiar with what they are or what they can do see my earlier article about soapnuts.
All you need to do is simmer 10 whole nuts in 1 Litre of water for about 30 minutes. You can let the nuts steep in the liquid for a bit longer if you wish. Strain the liquid into a jar or container that can be kept in the fridge – and that's it. Your very natural, non toxic liquid soap.
As it is natural and has no added preservatives it will eventually go off, so it's best to make this in small quantities that you know you will use up. I find the quantities quoted above about right for a month's worth of soap and I store any soap that I am not using in the fridge to prolong it's life.
So, now you've got your ingredients sorted let's explore those DIY non toxic cleaning options room by room and you'll see that cleaning doesn't have to be an exercise undertaken in full protective gear…!!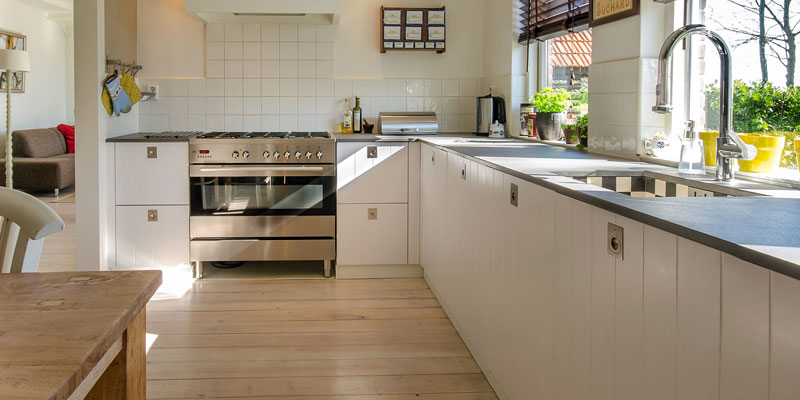 Natural Cleaning in the Kitchen
Bench Tops and Surfaces
Shake equal parts water and vinegar in a clean, empty spray bottle.
This is a great all rounder and good for appliances, tiles, cupboard doors and the kitchen sink. But avoid using vinegar on granite, marble or natural stone as the acidity can etch the surfaces. For natural stone, swap out the vinegar and use rubbing alcohol instead.
For a bit more oooomph, Santosa make an excellent multi-tasker. Their Good for Everything Spray contains essential oils and is effective at cleaning, killing germs and removing bacteria making it a great product for both bathrooms and kitchens.
Chopping Board Sanitiser
Cut a lemon in half and rub across the surface of your boards. Let it sit for 10 minutes and rinse off. If you have a wooden chopping board and it looks like it's drying out, you can rub a little coconut oil or olive oil onto it to clean and condition it.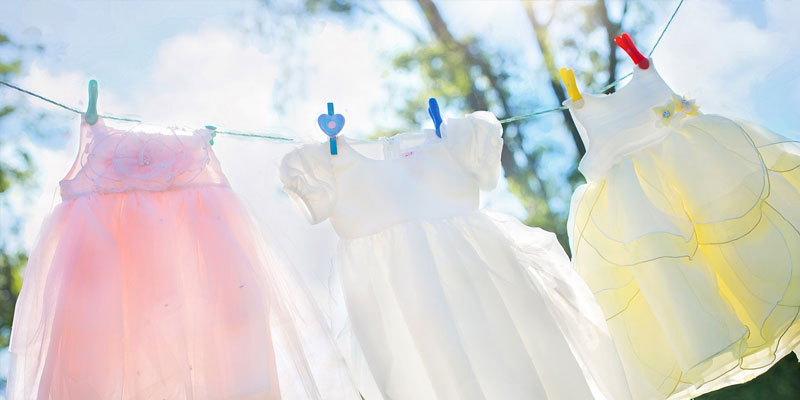 Green Cleaning for the Laundry
Eco Laundry Powder
Instead of making your own, why not try one of the excellent, safe choices that are available on Green Elephant..?? There's something to suit everyone including Soapnuts, Wendyls Laundry Powder and a full range of household cleaning products, laundry and dishwasher detergents from ekoh.
Soapnuts liquid is safe to use on everything and can even be used if you're hand washing delicates.
Homemade Fabric Softener
Mix 10 drops of essential oil with 1 Litre of white vinegar. Use 1/3 Cup of this mixture per wash – just add it to the fabric softener compartment of your machine.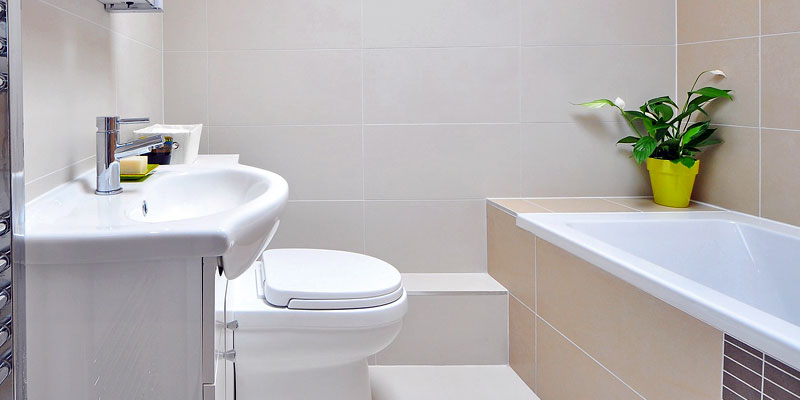 Non Toxic Cleaning Products for the Bathroom
Homemade Toilet Scrub
Sprinkle 1/2 Cup baking soda all around the bowl of your loo and leave for half an hour. Give your disinfectant spray a few squirts into the bowl before scrubbing with the toilet brush. Alternatively, Wendyl's make a peppermint toilet cleaner which gives you a fresh, minty loo!!
Effective Bathroom Cleaning Paste
Mix 1 Cup baking soda with 1/4 Cup liquid soap until a paste forms. Add small amounts of water if the mixture becomes too stiff to work with.
Use this as you would use any mild abrasive cleaner to get rid of water marks, soap scum or tide marks in the bath. It works pretty well for those brown rings that form around the plug hole too.
Homemade Disinfectant/Antibacterial Spray
Shake up 1 Cup water with 1 Cup vinegar, 3 Tbsp liquid soap and 20 drops essential oil with disinfectant properties eg. tea tree or eucalyptus. Spray onto sinks, toilets etc. and wipe off.
Home Cleaning and Floors
Natural Multi-Purpose Spray
Shake 1 Litre water with 1 tsp baking soda and 10 drops essential oil for scent. Add 2 Tbsp liquid soap and shake again.
This is great for paintwork, windowsills and other surfaces around the house.
Homemade Glass Cleaner
Mix 1 Cup water with 1 Cup vinegar in a spray bottle. Add 1 Tbsp liquid soap and a few drops of essential oil if you wish. Spray onto the glass, wipe and polish off with a dry cloth or newspaper. Yes..newspaper. It really works!!!
This recipe works a treat on my very-annoying-show-everything shiny tiled floor.
All Natural Floor Cleaner
Add 1 Tbsp liquid soap and 1 Tbsp vinegar to a bucket of hot water (about 2 Litres). You can add essential oils too for a nice smell. Mix and mop!
This recipe works a treat on my very-annoying-show-everything shiny tiled floor. I use a microfibre cloth mop which I can detach from the mop, rinse and wring out frequently. The mop is barely wet and I use the hottest water that I can stand. This way, any residual water evaporates quickly and streaking is less likely.
I remember floor mopping being such a mission when I was a child. I would mop and then have to put newspaper down so people could hop across the floor before it dried which was many hours later. I do not have the patience for this now…
No Time to make your own non Toxic Cleaning Products?
If you like the idea of safe and non toxic cleaning products but don't really have the time or the inclination to make your own, then what can you do?
There is an extensive range of natural 'ready made' cleaning and laundry solutions over on the marketplace which will have you sorted for cleaning all around your home. There are also a great selection of kits and bundles to save you time and money and of course… all the products are non toxic and safe.